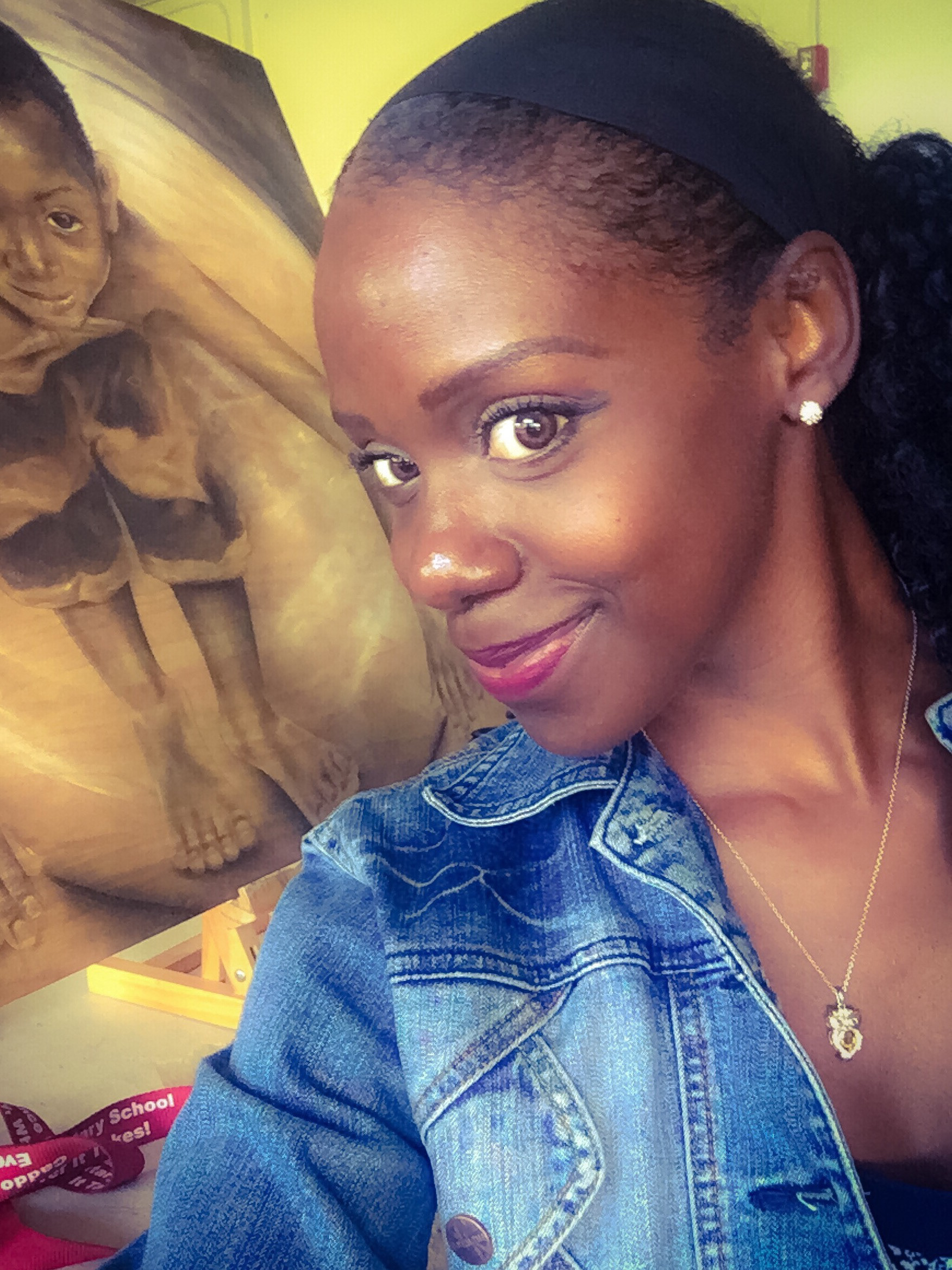 LaTonya R. Jackson was born and raised in the rural outskirts of Jonesboro, Louisiana, to which she attributes her artistic background and early influences. She received formal art training at Dillard University in New Orleans, Louisiana (B.A. in Visual Arts, 2003) and Brooklyn College/The Graduate Center of the City University of New York in New York City (M.A. in U.S. Modern Art, 2009). Currently, she teaches elementary and middle school art in Shreveport, Louisiana.  LaTonya is represented by Essie White at Storm Literary Agency.
Gleaning inspiration from an eclectic group of artists: The raw emotion of Gordon Parks in high photographic contrast; Charles White's meticulous rendering of texture against a still, desolate background; James Porter's ability to capture his subject's essence with an economy of lines and forms (a seemingly "haiku approach" to drawing); Ernie Barnes' exaggeration of anatomy; and, looking to the contemporary, Kehinde Wiley's rendering of everyday people in grandiose poses, LaTonya's works represent a plethora of media including oil and acrylic paints, charcoal, pen and ink, photography, pastels, and paper. Although her media predilections are vast and ever-expanding, her affinity toward a quiet and rustic sensibility and natural tones, has drawn her to cardboard and especially wood as the ground for the majority of her imagery.
Rummaging through her grandmother's old photographs was a favorite childhood pastime. LaTonya's fascination with early African American photography's quiet dignity of pose and timelessness would soon become the inspiration behind her portraiture. Enveloped in a quiet stillness, LaTonya Jackson's creative efforts continue to capture and exude a snippet of her subject's life story—all within the lines, shadows, and light that accentuates the textures of her subject's face, skin tone, coiffure, and clothing, and within the emotional transparency of her subject's physical demeanor. 
 Her most recent work has taken on a new vantage point; it focuses on sharing
her son's unique perception of the world which is significantly shaped (and challenged daily) by his autism.